Whether you're back home or still abroad, Tower can provide help and peace of mind when you need to claim. You can make a travel insurance claim while overseas or once you're back home.
Need help now?
If you require general assistance, please call us on 0800 876 541. We're available 8:30am to 5pm, Monday to Friday.
If you are overseas and require emergency assistance we are available 24 hours a day, seven days a week on +64 9 985 5000 if you're calling from abroad.
What we might ask for
Having these things available may help us process your claim faster.
Travel itinerary
Confirmation of cancellation
Applicable refunds
Additional travel expenses
Repair reports
Police reports
We understand that making a claim can be stressful. Here's some information to help you understand the stages of your claim.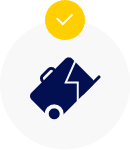 Making a claim
Make sure you and anyone you are travelling with are safe and that you've contacted the police if your claim is the result of a crime. When you can, get in contact with us and we'll get your claim started.
Assessing your claim
When you make a claim, we'll get in contact to let you know what's going to happen next.
We might also need to get further information from you so we are able to better understand the situation and the best way to help.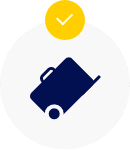 All done!
Depending on the situation and if your claim is accepted, we will cover the amount being claimed less any refunds, depreciation and applicable excess. You can submit a claim while travelling or when you're back home.
Fair Insurance Code
Tower Insurance is a member of the Insurance Council of New Zealand (ICNZ), an industry organisation which represents fire and general insurers in New Zealand.
As an ICNZ member, we abide by the ICNZ Fair Insurance Code.
Additional information is available on the Insurance Council of New Zealand website.