Remote vehicle assessment
Had a car accident and need to make a claim? Save time and get your car assessed remotely by one of our Tower Repair Partners.
How do remote vehicle assessments work?
Tower's priority repairers can assess your car remotely using your mobile phone, saving you time needing to take the car in. Do it wherever is easiest for you, all you need is internet or data and a smartphone or tablet.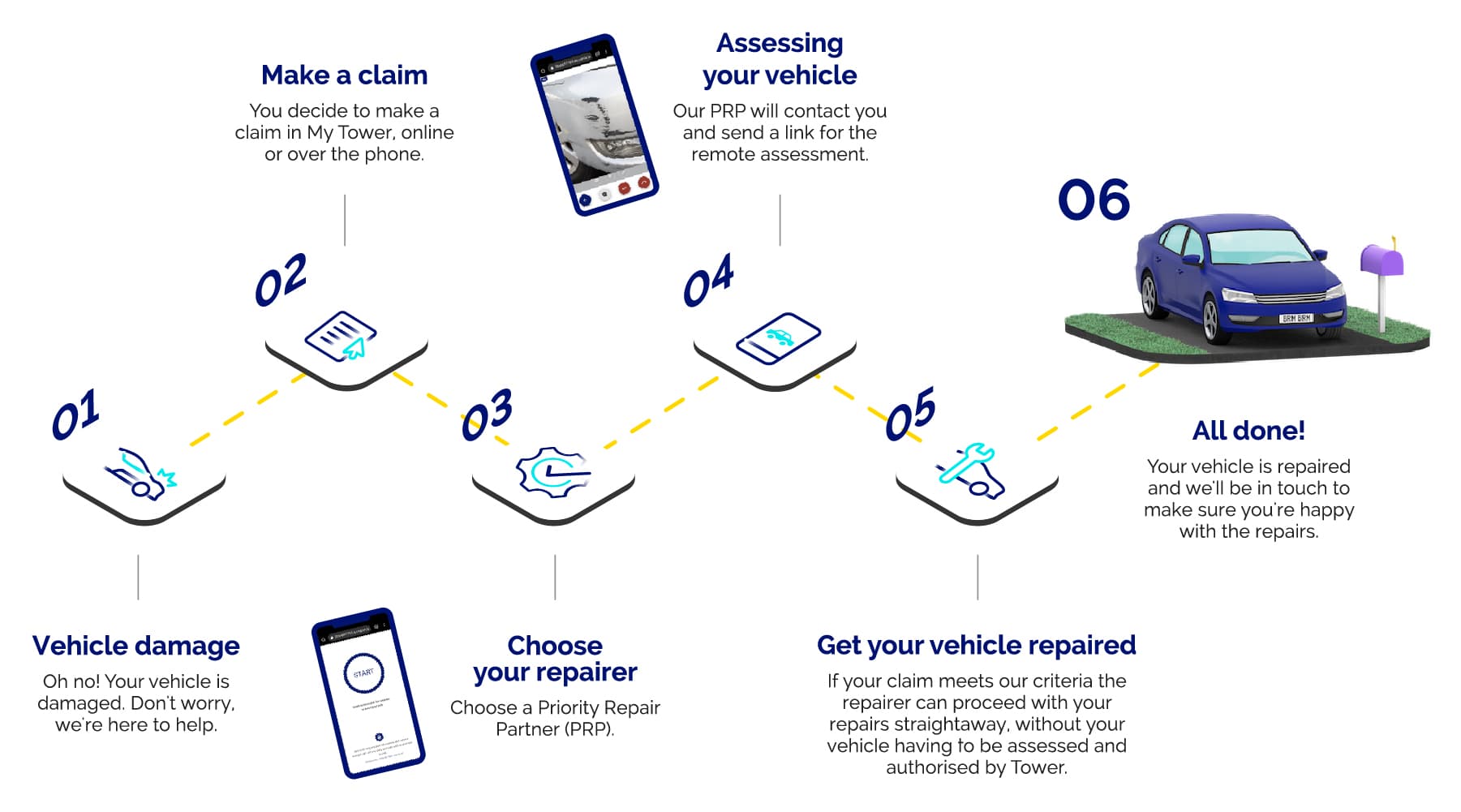 Frequently Asked Questions