How to get a L.A.T.E. trip back on track
Ever been on a trip when things are running L.A.T.E.? It can be stressful – but with domestic travel insurance, it doesn't have to be.
Heading out to explore our big backyard? Domestic travel insurance is probably the last thing on your mind. But sometimes, unexpected things happen – no matter how careful you are. And if you've ever had a trip go off course, you know how stressful that can get.
So here's how travel insurance can help you recover from some of those big trip troubles – and how it can help you avoid a whole lot of stress.
L – Lost luggage
Imagine you're flying to Wellington for a weekend. You sailed through security and even scored some extra leg room on the plane. But now you're standing at baggage claim – discovering your bag hasn't managed to catch the flight.
What will you do in Welly without your windbreaker? Don't worry – domestic travel insurance has you covered*. If the airline can't get your bags to you within 12 hours, your insurer will help you replace the essentials. And, if your things are well and truly lost, your insurer will help cover your losses.
A – Accidental mishaps
You've landed in Nelson and just picked up the rental car. First stop: Abel Tasman. You're excited about a blissful week of hiking and kayaking when suddenly, someone rear-ends your rental.
Accidents happen – but a fender bender doesn't have to wreck your trip. You'll probably have insured your rental car, but it may not cover all the costs, like the excess you'd have to pay before the rental car insurance kicks in. But a good travel insurance policy will cover that for you.
T – Travel delays
You get to the airport and your flight out of Queenstown is delayed due to bad weather. Now you have to stay another night – and that means another night of accommodation and food that weren't in the budget.
But with travel insurance, you're prepared for the unexpected. A good domestic travel insurance policy covers travel delays, missed connections and journey cancellations that are out of your control. So look on the bright side – another day of holiday isn't so bad after all, is it?
E – Epic upsets
You're halfway through your big tiki tour when a possum jumps on the bike track forcing you to slam on the brakes – flinging you off your bike. Now you're sporting a few chipped teeth and some bruised ribs.
No one plans for these things to happen – but they can happen. So if you need emergency medical or dental attention, your insurance can help cover the things that ACC won't**. So don't let an accident get you down – travel insurance will help you get back up.
So whether you're checking out our far North, deep South or somewhere in between, it pays to have domestic travel insurance to help you turn those L.A.T.E. trips around.
Want to know more about Tower's domestic travel insurance? Visit tower.co.nz/travelinsurance/domestic for more info, or click here to get a quote for your trip today.
Ts&Cs:
* Emergency baggage cover only covers your trip away. You cannot claim on the trip home.
** Cover for medical treatment not covered under the public system, by ACC, or by your personal medical insurance for an illness, injury or disease that occurred on your journey. Includes cover for epidemic and pandemic disease such as Covid-19, should you contract it during your trip.
Terms, conditions, limits, sub-limits and exclusions apply.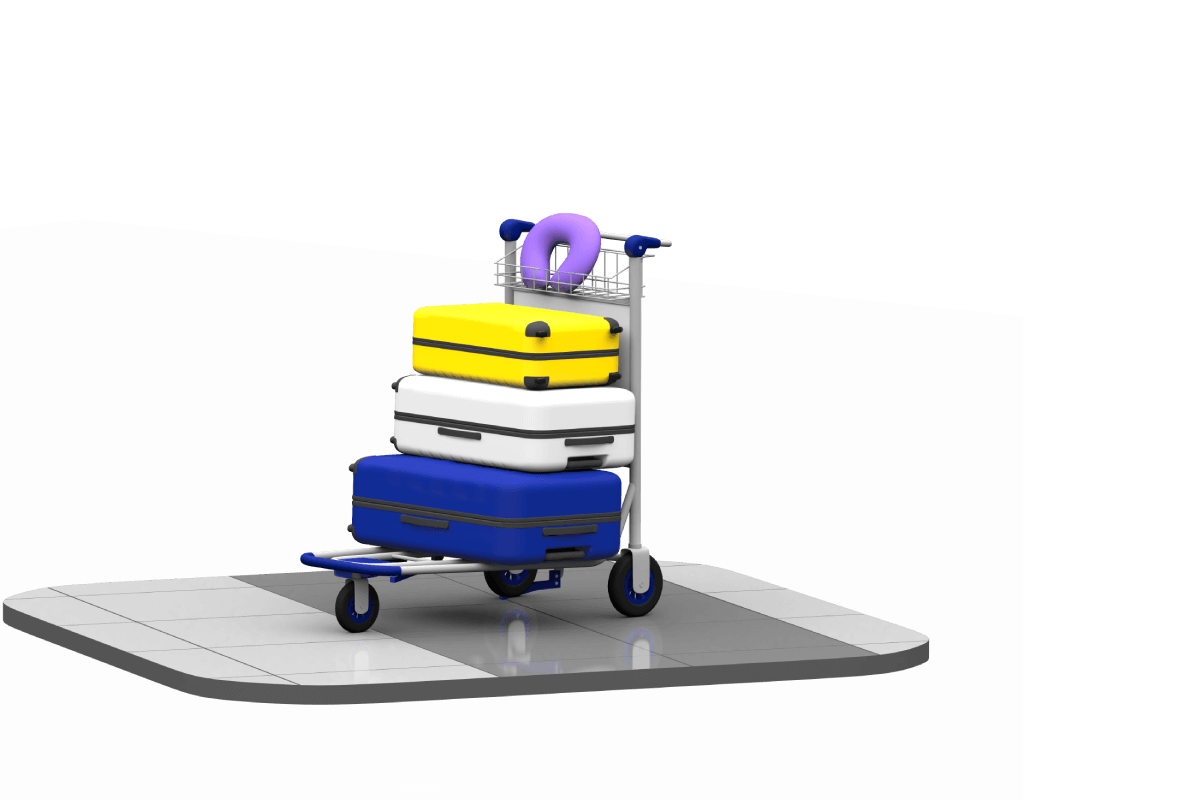 Looking for travel insurance?
Near or far, remember to pack travel insurance for your next trip.