Protecting your trailer boat from theft
Boat-related thefts are sadly on the rise in New Zealand and aside from the devastating financial loss, a stolen boat can leave you missing out on memories too.
Now more than ever it's important to ensure you take appropriate steps to secure your boat, your trailer, and all its gear. Even if you have insurance, current supply delays and boat stock shortages may mean you are stuck on land a lot longer than anticipated.
Here are a few simple ways you can boost your boat's security.
Lock and leave
One of the most effective means of stopping opportunistic theft is having one or multiple locks on your boat and trailer.
There are many different locks on the market, but here are our top three:
Trailer coupling lock
This is a device that attaches to the trailer coupling, and either prevents someone from lifting the lever or hitching the coupling into a towball.

Usually, a pin made of hardened steel, or a more robust clamp, completely blocks access to the coupling.

Wheel clamp devices
Popular with carpark wardens for a good reason, the wheel clamp is a very effective theft-stopper, preventing one or both of the trailer wheels from rotating.

They are bulkier than a coupling lock, meaning it would take a lot of time, noise, and force to remove one from a trailer. Some even block the wheel studs so a motivated thief couldn't just undo the wheel and put a spare on.

Cable lock
A cable lock is popular when you need to secure a smaller craft or outboard. This is especially good for jet skis, enabling you to secure the PWC to the trailer and prevent a couple of thieves from merely lifting it off and into the back of a ute.
With Tower Boat insurance, if you have an approved security device fitted at the time of the theft (like those mentioned above), you won't have to pay the additional theft excess.*
Secure your boating gear
Many boating-related thefts involve valuable gear or equipment - which is the most opportunistic type of theft. It doesn't take much to quietly grab a fishing rod or fuel tote tank, if you're up on the wharf prepping for an outing.
When the boat's parked up, it's important to remove your gear off your boat if you can, unless you can stow things in a lockable hatch or locker on-board.
A cable lock is also great for locking more immovable items like your outboard or attaching tote tanks to the transom.
Finally, whilst not a preventative measure, it's vital you take photos or keep records like receipts of the equipment you have on your boat so that if the worst does happen, it's easy to show your insurance company what you owned or what's gone missing.
Boat ramp trailer theft
Imagine motoring in slowly from an awesome day on the water, hands smelling like snapper and sunscreen, the sun setting in the distance, only to look across to the ramp and see your boat trailer isn't there!
Unfortunately, even in broad daylight, it's just as important to take measures to secure your trailer at the ramp, as you would at home.
The best way is a combination of a coupling lock device (like a pin lock) and a wheel clamp. This would provide multiple deterrents, or alert someone nearby that foul play is unfolding if robbers decided to attempt anything.
Whilst no theft prevention measure or device is failsafe, it can at least slow down criminals in the act of theft. And in the worst-case scenario that your vessel, gear, or trailer is stolen, it can prevent any additional theft excesses on your boat insurance policy.*
*Policy terms, conditions, limits, and exclusions apply.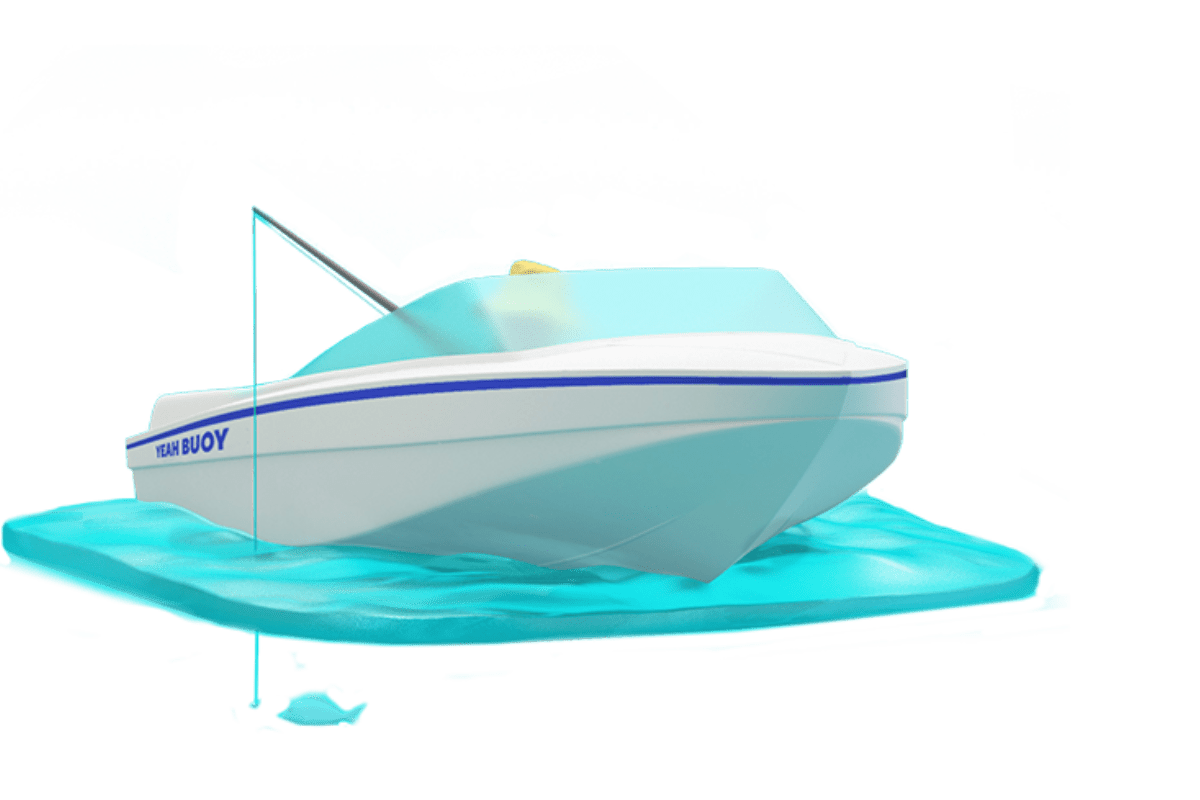 Looking for boat insurance?
Buy boat insurance and get $30 off an annual Individual Coastguard Membership.*