What is GoCarma?
We're all about rewarding our safer drivers. Download and install the app and connect your smartphone to your car's Bluetooth and GoCarma is ready to score your every trip, encouraging you to be a better and safer driver.
Each trip is given its own score, and your overall score is recalculated and updated after each trip. Don't worry, the app uses averages to analyse your driving habits, so an isolated incident won't have a significant impact on your overall score.
The better you drive, the lower your excess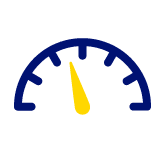 If you're an eligible Tower customer, you could be rewarded with a discount on your car insurance excess.
You won't be charged a higher excess if you drive poorly.
Excess discount awards are valid for 6 months. For full details please see Ts&Cs.
It's simple to earn
To earn an award, you'll need to:
Track 10 trips with GoCarma
Drive at least 250km and track these km's with GoCarma
Get a minimum driving score of 70 points
Be an eligible Tower motor policy holder
If you complete the above criteria, you will qualify for an excess discount award for 6 months.*
Your trip and kilometre counters will reset to 0 and you will need to complete the criteria again to earn another award. If you score even higher next time, your reward increases!
Be rewarded and save!
Bronze: $100 off standard excess if you get a score between 70 to 79.
Silver: $200 off standard excess if you get a score between 80 to 89.
Gold: $300 off standard excess if you get a score between 90 to 100.
Take part in our challenges and you could win prizes!
You could win prizes for driving safely!
Keep an eye out on the challenge and prizes section in the app.
Want to keep an eye on your carbon footprint?
GoCarma's latest feature helps you track your CO2 emissions so you can reduce your impact on the planet and find ways to keep it small.
Just enter the make and model of your vehicle to receive an estimate of the amount of CO2 you're emitting each time you drive.
To calculate your CO2 emissions, GoCarma takes into consideration the distance you drive, how you drive, your idle time and your speed.
Learn how to reduce your CO2 emissions with the helpful driving tips in the app.
Download GoCarma today and start measuring your CO2 emissions!
Tower customers
Download the GoCarma app.
Log in using your My Tower login details.
If you haven't registered for My Tower yet, don't worry. Just sign up to GoCarma using the same name and email as your policy and a My Tower account will be automatically created for you.
Non-Tower customers
Download the GoCarma app.

Sign up and follow the prompts. When you sign up for GoCarma, a My Tower account will be automatically created for you.

It's simple to switch to Tower. Don't forget to keep an eye on your vouchers because there might be a promo code to make it cheaper too.
Who can use GoCarma?
You don't have to be a Tower customer to use GoCarma. Anyone can download the GoCarma app for free from the Apple or Google Play store and start enjoying it today.
GoCarma by Tower. Download today!
Download on the App Store or get it on Google Play.
To download the app, you'll need at least the iOS 10 operating system on Apple or version 6 (Marshmallow) on Android.
How safe is your vehicle?
Find out the safety rating of your vehicle, or one you're looking to buy.